20 LPC intern job sites
Sometimes people contact me asking where they can find a site for a paid job as an LPC intern, LMFT associate, or LMSW, or as a doctoral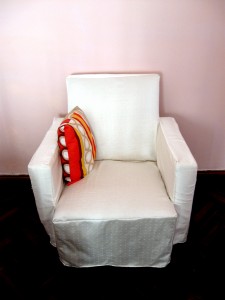 candidate in psychology or counselor education.
I love email. But I hate getting those emails.
Hear me out—I swear I'm not a curmudgeon. I like helping folks! That's why I made this site—to offer help for folks seeking mental health internships.
I hate those emails because that question takes a long time to answer. And it's pretty much impossible for me to do well without knowing you better.
Asking me "Where can I get a paid LPC internship?" when I don't know anything about you or your preferences, experience and goals is like asking me to cook an awesome meal without any recipes or knowledge about your dietary preferences or food allergies.
No matter what I suggest, it's just not going to be as good a fit as if we chatted for a bit first, maybe clarified some of your goals, and discussed your experience and unique marketable qualities.
All that said, I'm going to break my own rule.
I'm going to try and help you out, even though I don't know a thing about what you're looking for… other than that you're some kind of mental health professional looking for some kind of clinical internship, and you'd probably like to be paid because, well, it may be our calling but it is also our livelihood.
So let's get started.
A site is a site is a site? Maybe not.
Why make such a big deal out of this question?
Well, anything that you're going to spend 3000+ hours on better be something you're excited about. And where you work can make or break your experience.
So, back to finding a great site. I'm going to offer some general categories of the sorts of places you can start your search.
But if you're looking for some immediate and specific leads finding LPC intern jobs in Austin, I'd go here first.
Your very long list of options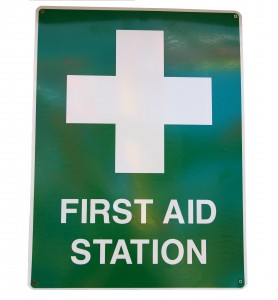 Hospitals. These include both medical and psychiatric hospitals. I find that medical hospitals tend to favor hiring LMSWs over LPCs or LMFTs in Texas. You can find positions as direct care staff, as a counselor leading groups or individual sessions, or social workers assisting with placement and referral after clients are discharged from the hospital.
Community mental health clinics. Typically there is at least community mental health clinic per county, and these often offer paid case management positions for folks with a bachelor's degree in the social sciences. Other positions include counselors, skills trainers, rehabilitation specialists, and crisis outreach workers.
US Department of Veterans Affairs (aka, the VA). Most posted positions for the VA that I see are for psychologists or post-doc positions. However, I know of LPC interns and LMFT associates who have worked for the VA. It is a plus if you have experience with military service, but not required. Positions are counseling and advocacy-based, offering help with trauma, adjusting to civilian life, job-seeking assistance and general counseling services.
Substance abuse treatment centers. Many of these centers offer comprehensive services, from detox and medical monitoring to individual and group counseling, milieu therapy, and recovery often based on the AA/12 step program. They are often residential in nature, unless they are offering aftercare services. Frequently, there are positions open for direct care staff in these facilities.
Partial hospitalization/intensive outpatient treatment centers. Typically, these services will be focused on serving a certain client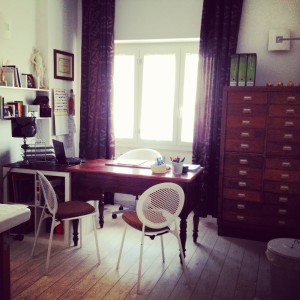 population, either based on a certain diagnosis or level of functioning. These work settings offer experience helping clients needing more structure and support than once weekly outpatient counseling visits, but do not qualify for hospitalization.
Private practices. It is possible to work in a supervised private practice in Texas as an LPC intern, LMFT associate, or LMSW seeking their LCSW. Each board has different requirements and expectations, so it is important to know the ins and outs of what is permissible for each license. This is especially true if you are dually licensed, as some boards have rules that conflict or are ambiguous.
Guidance clinics. These agencies are often state-funded and offer outpatient mental health services for underserved children and teens. Services often resemble those found at community mental health clinics, including a blend of counseling, resource referral, advocacy, and medication management services.
Shelters. Since shelters offer short-term, emergency housing, clients are usually in residence anywhere from a few days to a few months. Working in a shelter will offer you experience in helping clients stabilize while in acute crisis and a period of transition. Most shelters serve the needs of specific clients, for example, domestic violence shelters or children's shelters.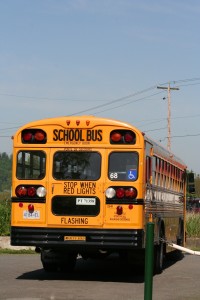 Schools. Most school-based positions offer groups and offer individual counseling services, as well as outreach and after-school support services. You can volunteer your time through a non-profit or seek a position with a particular school, depending on your credentials and qualifications. LSSPs and folks with teaching experience often have an advantage when applying.
Group homes. Unlike shelters, clients in group homes tend to have a longer term of stay. Their needs are usually centered around a specific diagnosis or need, such as group homes for developmentally disabled adults or young women with emotional or behavioral difficulties. Positions include working as a live-in houseparent, direct care staff member, or therapist offering group or individual counseling.
Residential treatment centers. These centers offer experience working with clients who live on-site and receive intensive treatments for months or years at a time. Often, clients share similar diagnosis or age, and nearly all centers are segregated by gender. Treatment usually involves personal and group therapy, medication management, and milieu therapy governed by staff trained in behavioral intervention and de-escalation.
State agencies. Many case management positions in state agencies do not require a graduate degree for eligibility. If you are interested in a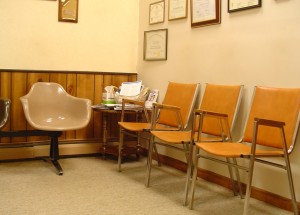 paid clinical internship, consider working for the Department of Family Protective Services, which oversees both Child Protective Services (CPS) and Adult Protective Services (APS). You might want to investigate positions with Department of Aging and Disability Services (DADS), or the Department of Health and Human Services.
Crisis hotlines or outreach teams. In addition to national hotlines, most large cities have one or more crisis outreach teams that perform assessments and help with placement for people in crisis. Working these jobs will teach invaluable skills about keeping a clear head in a crisis and performing skilled assessment of clients at risk.
Community referral networks. If you are interested in helping clients with community resources and referrals, working for United Way (2-1-1) in Texas will help you develop skills to perform a needs assessment by phone. It will also bring you up to speed quickly on local resources.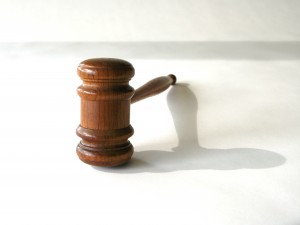 Courts. These positions are usually advocacy and referral-based, and tend to be a better fit for social workers than counselors. There are mental health courts and positions available to help with resource linkage and referral. Some courts offer more specialized positions, such as a child welfare and truancy officer or family foster case worker.
Career or workforce rehabilitation centers. These centers offer services designed to help disabled and unemployed folks develop job skills and find employment. Any counseling services offered are geared towards vocational development. Many programs are state-funded or are part of a charitable organization, such as Goodwill or The Salvation Army.
Churches and other places of worship. Many churches and clinics offer counseling services to their members and to the community at large. Some or all of these services may be faith-based. Many of these sites require that a counselor has an active spiritual practice, so they can better meet the needs of the parishioners and to serve the mission of the church.
Jails and detention centers. Teens and adults in the justice system often need counseling and case management services, whether they are incarcerated or on probation. Specific services include transition/re-entry counseling, in-home counseling for aftercare, and case management.
Hospices. These sites provide opportunities to assist clients and their families with end-of-life care and grief and bereavement counseling. Because hospice is designed to offer short term, intensive care, referral and short-term counseling services are the norm.
Non-profits. Most of the categories already mentioned encompass a large number of non-profit organizations. Some non-profits will offer counseling services based on the needs of a very specific group, such as refugees, homeless people, torture survivors, or children in the foster care system. You may have luck finding positions by focusing not only on the kind of setting you want to work in, but considering the particular population of clients you wish to help.
——————————————————————————
You may notice that many of these categories overlap. For example, many residential treatment facilities have a focus on substance abuse treatment. And many hospitals house intensive outpatient treatment programs.
But, by listing all these terms here for you, I've given you an excellent list of search terms for your mental health internship search online.
Please note: not all settings or positions here are a good fit for all mental health licenses. It is always important to confirm a good fit with board requirements and obtain approval from your supervisor before beginning work at a site.
I think this list is a good start, but I'm sure I've left things off—what sites or settings can you think of? Please share your thoughts in the comments!