5 tips to handle post-graduate life as a counseling intern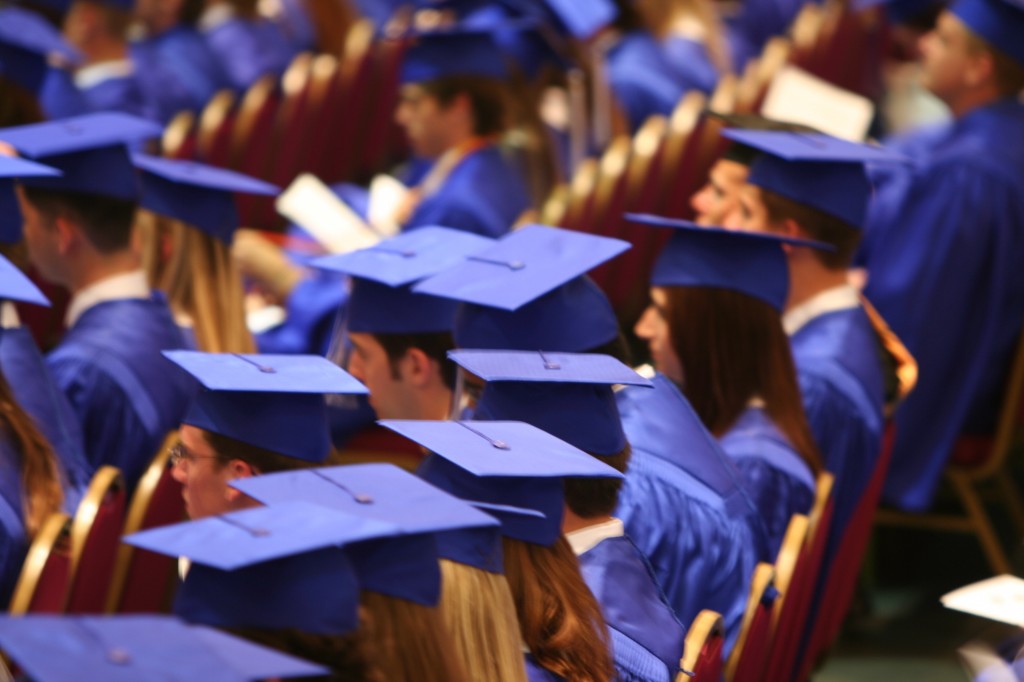 You've been waiting for this day for ages.  You've slogged through more tests, papers and role plays than you can count.
Today, you graduate from your program.
If it is such a happy occasion, why might you be feeling worried or apprehensive about it?
Well, there could be lots of reasons.
Most folks don't like change, and graduation signals a big change in your role and responsibilities.
Maybe you've heard horror stories from your colleagues, peers, or professors about how difficult it is to get a counseling internship, and you're worried about that.
Perhaps you feel unprepared.  "Wait!  I'm not ready yet!  I need more classes," you might think.  Or maybe, "I didn't pay real close attention in my systems class.  Is that going to be a problem?"
Of course, I could be dead wrong about your feelings.
You may very well be hurtling towards your graduation day at a mad tilt, ready to jump into the next phase of your training.  Either way, I have a few suggestions to make the transition easier for you.
Five tips to get ahead
Following these five tips will help you have a successful launch into post-graduate life.
1.)     Create structure
Regardless of your personal feelings about it, the shift from student to intern is a big one.  As hard as it was being a student, you did have the benefit of your graduate program's structure.  You had syllabi and familiar faces in your classes and deadlines.
In order to be successful, you need to create structure for yourself.  You need to find out about the deadlines involved in your licensing process.  You may need to create personal study goals for your licensing exam, if you haven't taken it already.  You will want to reach out to classmates to maintain supportive relationships, or to professors for recommendations.  Other than your supervisor (who you have to find on your own)—no one else will really be helping to hold you accountable at this stage in the game.
2.)     Find your group
There were probably times when you didn't feel like dragging yourself to class.  But your classes offered you more than specialized training and education.  It also offered you a ready-made group of peers who are as fascinated by this profession as you are.
Many times, we don't realize the value of having a cohort of likeminded peers around until we lose those relationships.  So stay in touch with the friends you've made in your program.  Consider reaching out to classmates who made an impression but you never got to connect with.  In a way, these folks know what you're going through better than any parent, spouse or friend.  Their sanity checks during the licensing process and internship will be invaluable.
3.)     Copies of copies
I won't lie.  Paperwork is the bane of my existence.  I'm sure some of you feel the same way.  So, getting copies of your practicum hours or printing out and completing your internship application probably aren't at the top of your to-do list.  I understand.  Still, you can take care of some of these hassles before you even graduate.  Prepping paperwork ahead of time will save you some trouble.
The only other thing regarding your paperwork:  make copies.  This is especially true of your license application, once you are ready to send it in.  Because if there's anything worse than doing paperwork, it's having to do it twice.
4.)    Asking for help
It's true that the responsibility rests on your shoulders for getting your application in, finding a supervisor, or knowing the board rules that govern your license.  But that doesn't mean that you can't ask for help with the process.  This is where #2 comes in handy—commiserate with your peers and friends, especially ones that have gone through the process before you.  They will have loads of current information.
If you're getting a lot of conflicting information or feel confused, you can always drop in for one of my workshops.  We go through the LPC licensing process step-by-step in my Building Your Ideal Internship workshop.  Or maybe you're dual-track LPC and LMFT and you want some help negotiating two sets of deadlines.  I co-host a workshop that helps with that, too.  I also offer some home-study programs that can offer some guidance on what to do and when.
5.)     Thinking ahead
This is probably one of the biggest advantages you can give yourself.  If you do all the stuff I just mentioned before you graduate, you're one very big step ahead of the group.  School keeps us so busy, it's easy to focus on what's coming up tomorrow or what's due next week rather than thinking about what comes after graduation.
It's never too early to start building relationships, learning about the licensing process, or doing a little research about sites and supervisors around time.  Beginning this process early will give you more options and time to sort it all out.
For those of you who've done this already—whether you're in the thick of internship, or many years into a private practice—what tips and strategies did you find useful in adjusting to post-graduate life?  Please share your thoughts and suggestions with the rest of us!