Being a turtle and why it's bad for business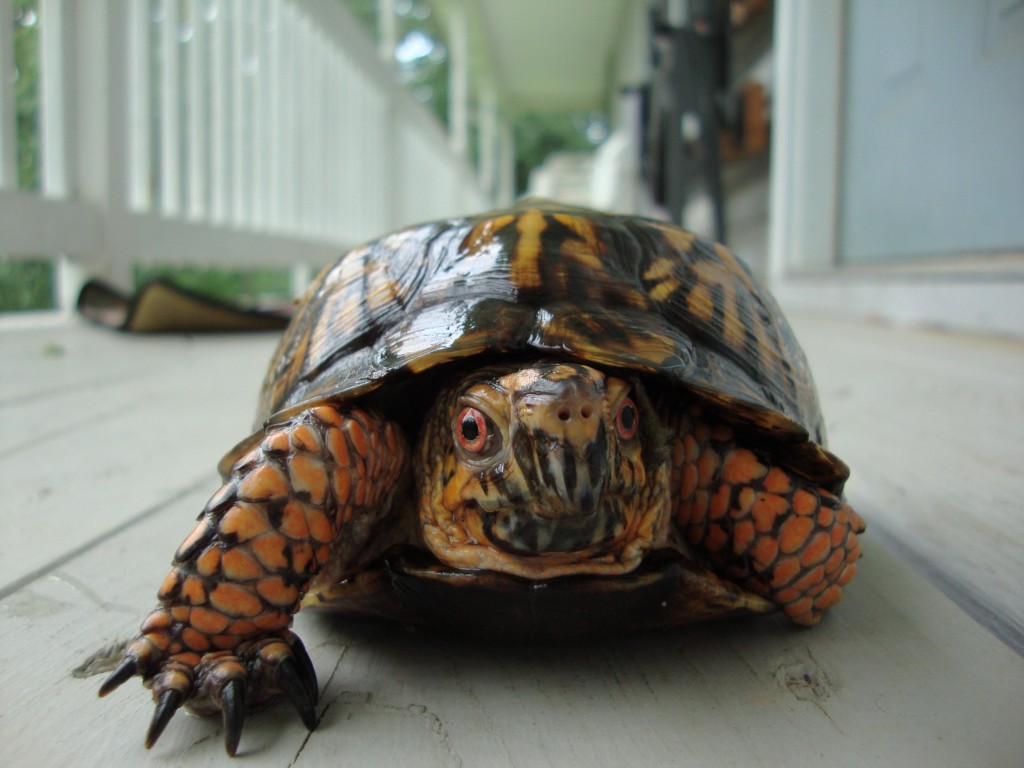 Today was revolutionary.
I walked out of the house carrying only  my planner and a cup of tea.
Why's that such a big deal?
I've been a turtle for a long time—carrying all the comforts of home & then some with me wherever I go.
My turtling habits started early.
As a kid, I used to heap all of my textbooks into my backpack. (Yes, all of them.)
I tipped over more than once while sitting due to the sheer weight of my backpack. It was embarrassing.
Why did I insist on packing it all along with me?
I was worried about being late to class.
Maybe I thought I couldn't afford a trip to my locker to swap out books.
As an introvert, I probably didn't want to be caught without something to do while waiting for class to begin.
More than anything, I wanted to be prepared. And I believed that if I carted everything around with me, I wouldn't be caught unawares.
And here's the thing. I still do this crazy stuff.
I'm sure more than one client has watched me battle to open the office door,
keys dangling precariously from an extended pinky finger,
cup of coffee cradled in one arm,
planner tucked under the other,
with a backpack and a purse slung over a single, woeful, tired shoulder.
I'm like a turtle. I believe I must take all the essentials of home with me.
What I finally realized…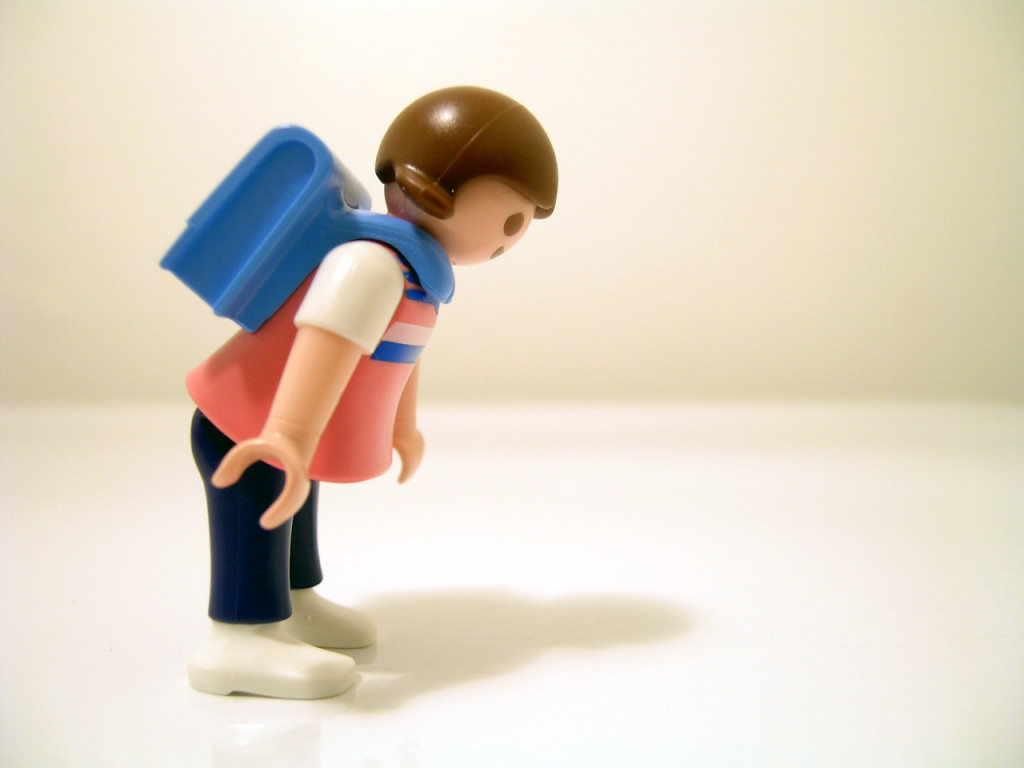 Except I realized that most of the essentials… aren't. essentials.
I realized that many of the objects I carted around with me…
—the worn and yet somehow barely-read book on this or that therapy
–the laptop
—the notes that need editing
–even the tea I prepare
…most of these things are never used. They are empty promises I make to myself, imagining I can fit more productivity into a day that already has plenty planned for it.
It's like I don't trust there to be provisions and things to do wherever it is that I'm going.
Like every spare minute should be spent working on some scrap of… well, work.
As a small business owner, I can tell you that this myth is very damaging.
Down time is very important.
Picking and choosing what you work on each day is important.
I finally realized that I was carrying around my to-do list with me.
These objects—these unread books, half-composed blog posts, the laptop—were all promises of work I would do with the 10-15 minute scraps I would find in the middle of my workday.
And yet, when the day ended, as I shrug back into my "shell" to cart everything home with me, I realize—I didn't use 80% of the things I brought with me.
Do you do this, too?
How to quit being a turtle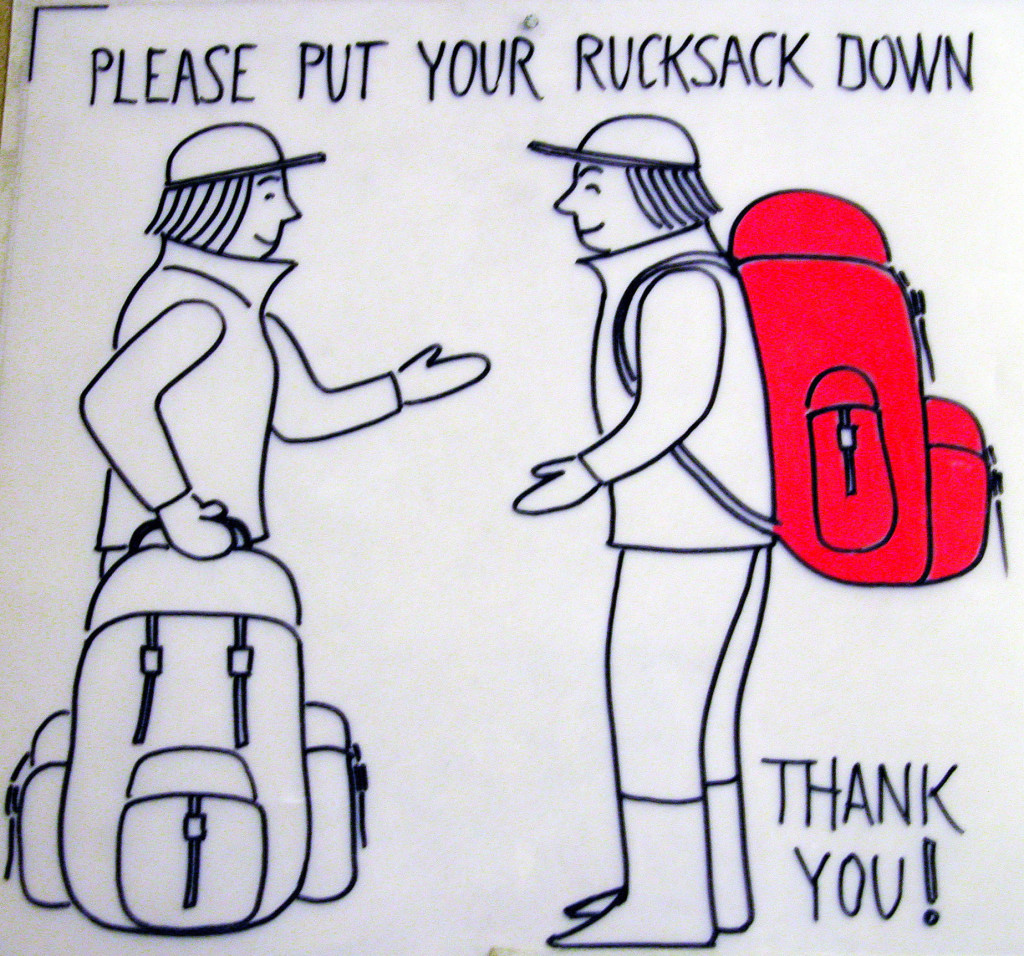 While being a turtle has its advantages, it can also be a terrible waste of energy.
Here's what you can do to quit carrying your shell around with you:
Before you load yourself up with this or that thing, really reckon with your schedule for the day.
Ask yourself, "Will I really get to that today?"
Don't make empty promises.
Have a clear sense of priority—what needs to happen today? If everything on your to-do list is urgent, none of it is. Set priorities.
Climb out from under your to-do list.
Realize that there's more to life than how productive you are.
Play around with what it might be like to show up early somewhere and have a few spare minutes to yourself. Instead of checking your phone or trying to find something to do, people watch. Meditate. Breathe. Look at the sky. Whatever!
Remember: idle moments are not wasted moments.
So check before you leave home for the day:  are you being a turtle?
Is there anything you've packed on that you can reasonably leave behind?
Set your priorities for the day and then let the rest go.