Free support for counseling students & interns at BeginningCounselor.com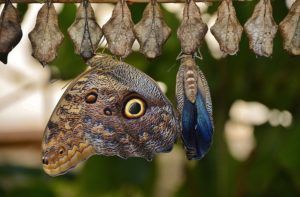 You may have noticed that I'm not really posting much here at counselinginterns.com any more.
There's definitely a reason for that.
I still care about beginning counselors and interns, of course.
And I still want y'all to have support through your programs and internship journeys.
That hasn't changed.
It's not that I've lost interest in the cause.  Not at all.
In the end, I decided that I wanted to change what I'm offering to you—and I wanted to bring you more than I was able to do alone.
So, over the past year, I made some big decisions with you in mind.  Here's what I decided to do:
I teamed up with Stephanie Adams of Beginning Counselor to bring you better, more comprehensive guidance about the internship process.  Two heads really are better than one, I think, and that's certainly been true of my partnership with Stephanie.
Like me, Stephanie is passionate about working with interns.  She's been writing for and consulting with beginning counselors since 2011.  She wrote a book—get this—while she was still an intern, talking about internship.  If that doesn't tell you how committed she is to beginning counselors, I don't know what will.
After years of knowing her, participating in her practice-building conferences, following her posts & online forum for interns, & reading her book, I finally decided to stop lurking creepily in the shadows admiring her.
We struck up a conversation about how we could best serve the beginning counselor community at the national level.
And so we decided it was time to join forces and bring our best to the table for interns everywhere with our new project, Beginning Counselor:  Building Your Ideal Internship.

Beginning Counselor—what is it?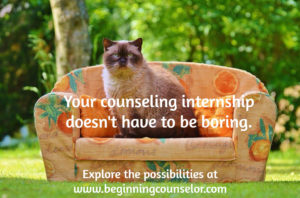 Beginning Counselor:  Building Your Ideal Internship is a FREE, nationwide community of beginning counselors.
If you're an LPC intern, an LMFT associate, a counseling student or new graduate–this is for you!
We've also had doctoral students, LCDC interns, and social workers join our group.
We have set up a supportive community full of free resources to help you make the most of your internship experience, including:
+ a free Facebook forum where you can link up with fellow interns, ask questions, compare notes, and vent
+ free videos on our website at www.beginningcounselor.com addressing your most burning questions about licensing, sites, & supervisors
+ free webinars that you can participate in, in real time, with me & Stephanie and everyone else
+ free internship tips and encouragement via email
Some of the videos we've released include:
5 Tips for Acing Your Licensing Exam
Owning Your Internship Interviews
How to Fire Your Clinical Supervisor
If you'd like to join our free forum, you can sign up here:  http://www.beginningcounselor.com/join/
So far, we've had a really great response to this new project, and I'm so excited to see what happens next.
If you like the content you've found on counselinginterns.com, you really should come visit us at beginningcounselor.com.
It's time to change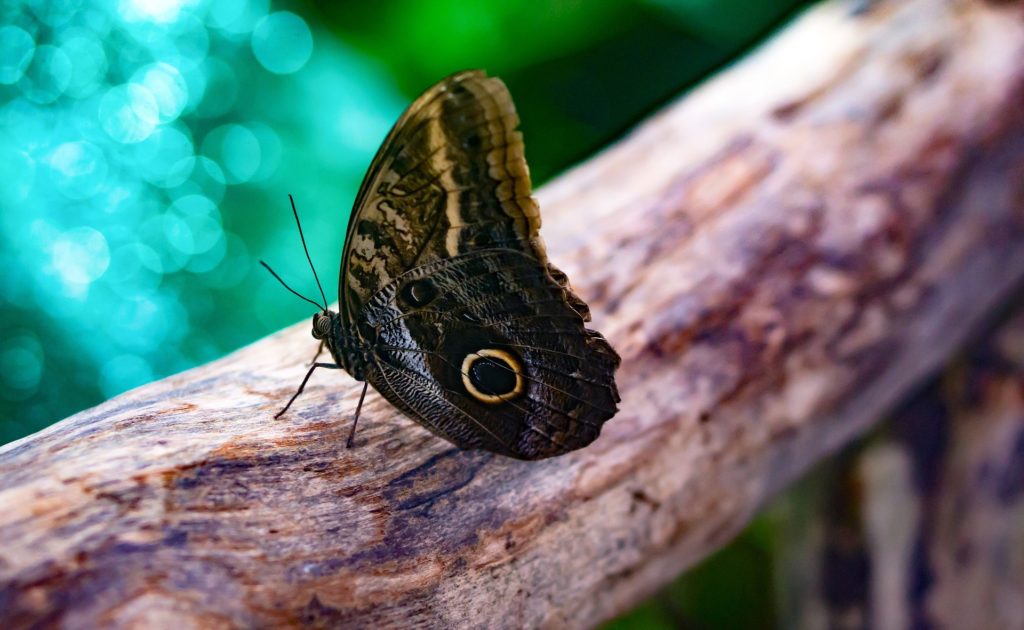 Going in this new direction hasn't always been an easy process.
I've been working on counselinginterns.com since 2012, and I'm a creature of habit—change can be hard.
Working with such a great business partner, I've been called to step outside of my comfort zone, to learn new skills and technology, and to really put myself out there.
And it seems to have paid off.
We have hundreds of beginning counselors participating in our free Facebook forum, supporting each other through the long journey of internship.
It feels great to be reaching and helping more people.  But it means I don't have as much time for counselinginterns.com anymore.
So what does that mean for this site?  Well, there is still a lot of helpful, free information here for you, so I'm keeping the site up.  I still offer consultations and the occasional local workshop here in Austin.
But the bulk of my focus and work is going on elsewhere.  That's why I've written this post—I don't want you to miss out.
So hop on over to Beginning Counselor if you haven't already and watch a video or two—and let me know what you think.  Maybe I'll see you on the Facebook forum soon, too.
Warm wishes for a great internship experience,
Ann