How to interview for a private practice placement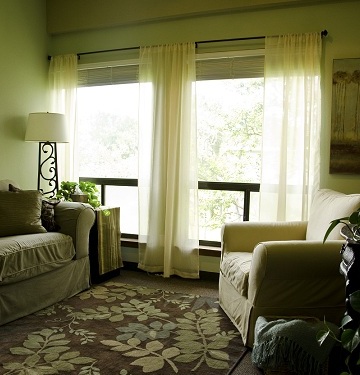 Why do you want to work in a private practice as an LPC intern?
Do you want more autonomy?
Are you looking for more experience in this unique clinical setting?
Maybe you want a chance to develop practice-building skills within the shelter of your internship.
These are all good reasons to pursue placement in a supervised private practice during your internship.  But before you go about getting a site, you'll need to interview with several supervisors who offer this unique training opportunity.
Here are five questions to ask during your interview so you can make a successful match with a practice.
Be sure to ask…
Do you refer clients to your interns?  If so, how many per month?  Try to get specifics, realizing that most practices have an ebb and flow, and you may not get a firm figure.
What are the practice rules?  It's a good idea to get to know the house rules for the practice.  This can extend from marketing and outreach efforts to locking up the office when you leave to washing the coffee cups you use in the communal kitchen.  In order words, it's all about good office etiquette.  Take good care of the practice you participate in, and it will take good care of you.
What sorts of marketing will you expect of me?  Your supervisor may have particular ideas about marketing activities that will help you grow your client base.  Show interest in these ideas—better still, have some of your own in mind.  You may be asked to write posts for a blog, or give a talk in the community.  Consider your strengths and prepare to push a bit outside your comfort zone for this one.
What overhead costs will I be responsible for?  Every practice has a different structure.  Most supervisors charge for overhead costs in addition to the supervision they offer you.  Overhead costs cover things like making office space available for your use, incidentals to keep the kitchen and lobby stocked with magazines, coffee, and other comforts, or marketing expenses that the practice uses to bring clients into your office—whether via print ads or with a website or a Google Adwords campaign.
What do I need to do in order to be successful during my internship?  This may be one of the most important questions you ask.  See what ideas your prospective supervisor has, and supply some of your own.
And finally, offer a statement:  here's what I want.  Be clear about what you want to get out of your experience.  You don't want to end up three months into your internship expecting weekly client referrals when your supervisor expected you to generate your own.  Be clear and up front—worst case scenario is that the supervisor you're interviewing cannot offer that and refers you to someone else.
One final point
I'm going on and on about working in a supervised private practice.  What do I mean by that?  In Texas, LPC interns are prohibited from setting up an independent private practice during their internships.  Still, that doesn't mean you can't gain work experience in a private practice during this time.
If you're practicing in another state, check with your board requirements to learn more about what you can and cannot do as an LPC intern.
And remember, things vary not just between states, but also between licenses.  LMFT-associates, for example, can have an independent private practice during their internship in Texas.
Best of luck with your interviews!