Do you need some flying monkeys?
Maybe you're familiar with the story The Wizard of Oz.
Specifically, there's a green-skinned witch with a pack of flying monkeys that she sends out from time to time to do her bidding.
Yeah, I know.
I know.
I can hear you saying it now, "What?  Flying monkeys?"
"Wow, Ann has really gone off the deep end."
Hear me out.
Flying monkeys are the way of the future
Ok.  It could be true.  I might be a bit crazy.
If I look at one more West Elm arm chair for the office lobby I'm working furiously to furnish, I may go completely cuckoo.
(Interior design was never my thing.)
So what am I talking about?  What's this about monkeys?
The fact is that no one can build a private practice in a vacuum.
And you can say the same thing about finding an internship site.
A supervisor.
A job.
You can't do it alone.
You need clients.
You need a support system.
You need other people to know what your plans are.
You can be the most skilled clinician the world has ever seen and still have your practice collapse if you're isolated.
Enter the pack of flying monkeys.
Flying monkeys on the job
You need a pack of flying monkeys:  people who will go out and help spread the word about what you're doing.
They could be friends.
Family.
Colleagues and coworkers.
Former professors and classmates.
As therapists, we are limited in asking our clients for testimonials and referrals.
We must be sensitive to the power dynamics at play in the therapeutic relationship.
But there's no sort of prohibition against us building these relationships with others outside the therapy room.
And this step isn't a luxury.
It is a necessity!
You may hate this idea.
"That's great, Ann," you might be saying.
"Let me go ask a bunch of people to be my monkeys.  I'm sure they'll love that.  It's such a flattering metaphor anyways."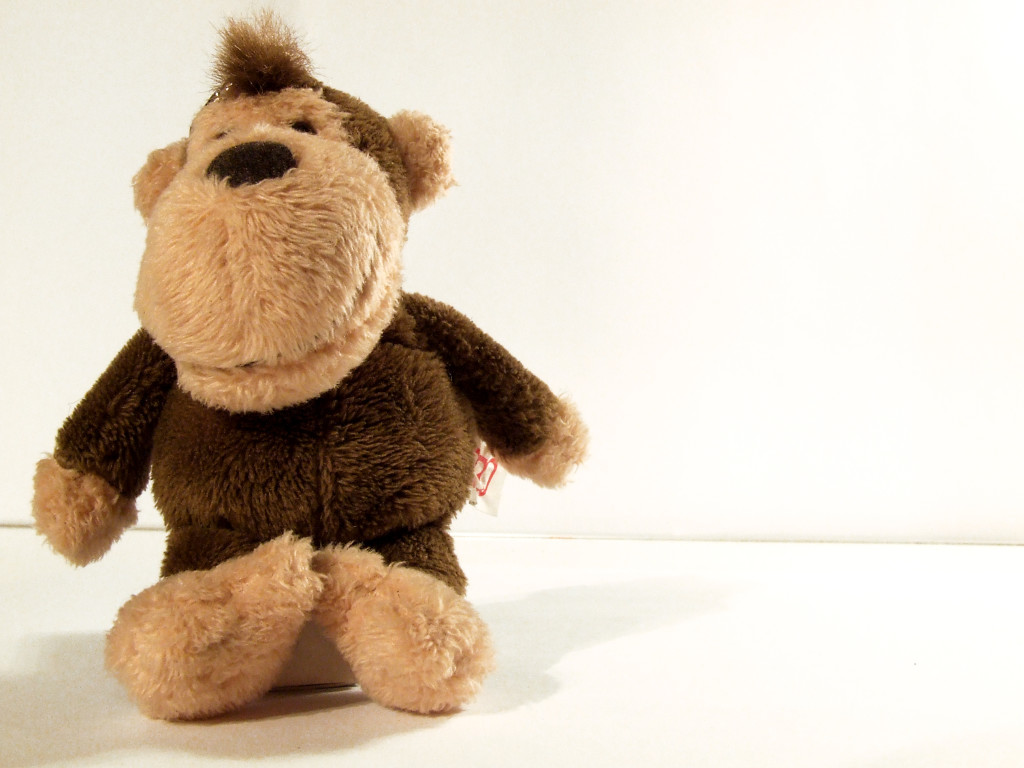 But wait.  It isn't that bad.  The best way to get people to talk about you and your practice is to be of service first.
Be a flying monkey yourself.  I do it all the time!
Think about it:
1.) I spread the word about other people's workshops and trainings in my newsletters.
2.) I offer free half hour consultations to prospective clients.  And in those half hour meetings, I keep an ear out for whether or not I can help that particular client.
If I'm not a good fit for them, I want a list of really great clinicians I can refer them to.  I help build other people's practices with referrals, and I help that client find the right therapist for them.
3.) I've made connections with numerous supervisors and agencies in Austin to help them place stellar counselors in their practices.  As an internship matchmaker, I help people find one another.
One more reason to have a pack of monkeys.
Research shows that people respond well to promotion of services when it's coming from a third party.
That doesn't mean you can't talk yourself up, of course.
Telling the public about your practice and your niche is an act of service.
It's a form of education.
You're telling people that you're out there, ready to help.
But it helps to have those monkeys out there, doing their thing.
They can fly further, reach people you don't know.
Just don't forget to ask your monkeys how you can be of service to them.
Thank you to
my flying monkeys
Thank you to all the people who have helped me spread the word about my latest projects.
With your help, I leased two offices in one week in May—but there's still one left!
Know a mental health professional who might be interested?
Please put them in touch with me!
I'm also continuing to conduct interviews for graduates seeking a LPC supervisor in Austin, Texas.
If you're interested in working in a private practice setting and want business-building coaching offered alongside solid clinical supervision, drop me a line!  I'd be glad to meet with you.
Best of luck finding your flock of winged friends!  And know I'll be glad to lead the pack for you– just let me know what you need.