Texas LPC Board Rules & LPC Internship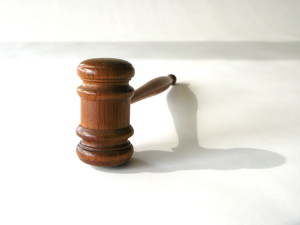 The Texas LPC board (aka Texas State Board of Examiners of Professional Counselors aka TSBEPC) is keeping busy in the new year.
The long-time executive director of the board, Bobbe Alexander, recently retired.  Sarah Faszholz is serving as interim executive director.
TSBEPC also published some significant proposed changes to the LPC rules and regulations in the January 15th issue of the Texas Register.  Many of these edits are the same ones they proposed and later withdrew in May of 2015 (check 'em out here).
While some of the edits are there to clarify language, some are designed to change key elements of LPC internship in Texas, LPC supervision in Texas, and distance counseling by LPCs in Texas.
I suggest you read over the whole thing here: http://sos.state.tx.us/texreg/pdf/backview/0115/0115prop.pdf
And if you see something you disagree with, act now.  You can submit a comment up through Sunday, February 14th.  After that time, it's out of your hands!
Here are some of the proposed changes that caught my eye.
The proposed changes
Relevant to LPC Interns:
1.) Including a clause that permits the board to take longer to process licensing applications than published requirements (20 business days—essentially one calendar month) if good cause is shown.
2.)  Counseling programs preparing students for LPC licensure will be required to include a class in couples, marriage and families as of August 1, 2017 as a part of the new 60-hour core curriculum requirement.
3.)  Applicants for LPC intern license do not have the right to a hearing if their application for licensure is denied based on applicant's failure to meet academic requirements.
4.)  LPC interns may take an extended leave of absence from supervision & internship if approved and documented by their board approved supervisor.
5.)  If an LPC intern has excess practicum hours they are applying toward internship totals, only 200 of these may count toward direct totals.  (Yes, even if you have a surplus of 400 direct hours somehow—only 200 can count toward direct totals.)  This is true only for applications submitted prior to August 1, 2017.
6.) After August 1, 2017, surplus hours from practicum or pre-graduate internship may not be applied toward LPC internship totals.
7.)  An LPC intern can't have more than 5 sites at one time.
Relevant to LPC Supervisors:
1.) Requiring counselors obtain five years of post-graduate experience before becoming supervisors, instead of three (effective June 1st, 2016).
2.)  Requiring that 9 of the 24 hours of continuing education must now be completed in a face-to-face setting, and the three required continuing education hours specific to supervision must be taught by an LPC-S.
3.)  Supervisors must keep much more detailed records of their work with interns than previously specified, much like requirements for work with clients, and they must be retained 5 years after the last date of supervision.  Supervisors also must keep hours logs for each week, initialed by both intern and supervisor.  For all the details, go to page 19 of the proposed edits in the Texas Register (link), under section 22 TAC 681.91-681.93
Relevant for Distance Counseling:
1.) Requiring counselors to have an initial face-to-face intake session before initiating a distance counseling relationship.
The board is proposing lots of changes.  The only change from last time that they dropped, which I'm sure most everyone is happy about, was a proposed hike in licensing fees of about 30-50%.
Here's the thing—whether you agree with the proposed edits or you don't, it's important to take a moment to review them and if there's something you feel strongly about, send in your comments.
Comments on the proposed rules may be submitted to:
Sarah Faszholz, Interim Executive Director
Texas State Board of Examiners of Professional Counselors
Mail Code 1982
P.O. Box 149347
Austin, Texas 78714-9347
or by email to lpc@dshs.state.tx.us.
When emailing comments, indicate "Comments on Proposed Rules" in the
subject line. Comments will be accepted for 30 days following publication
of the proposal in the Texas Register.
This means you have up until Sunday, February 14th to make a comment!
To stay informed about upcoming Texas LPC board meetings, rule edits, and other exciting news, you can enroll in their email notification system by going here: http://www.dshs.state.tx.us/counselor/
In the middle of the homepage is a section titled "Sign Up for Email Updates." Even if you sign up for email notifications, you'll still need to make a habit of checking the rules page from time to time.
Not practicing in Texas? Check with your own licensing board to see how things are handled.
Got an opinion about this latest batch of proposed edits?  Please leave your thoughts in the comments below!